Pride Capital Partners provides growth financing to Netaxis Solutions
Netaxis Solutions has received a mezzanine loan from Pride Capital Partners to further fuel its international growth. Netaxis is a software company focusing on the telecom industry. Netaxis' software is used in major telecom operator networks to improve efficiency, helping to significantly reduce operating costs and speeding up the onboarding of new customers with automation.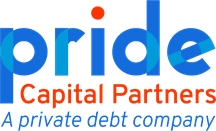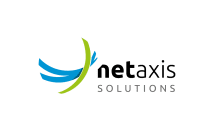 Netaxis is a leading provider of software for telecom companies
Founded in 2010 by 4 telecom engineers, Netaxis currently counts 45 employees, mostly engineers. The company is headquartered in Brussels, Belgium. They started to expand internationally in 2016 and are currently also present in the Netherlands, Italy, France and the United Kingdom.
Netaxis is a telecom software company developing and selling a suite of products and solutions enabling telecom companies to manage and control their network while turning their traditional voice service offerings into web-based applications. Netaxis' products and solutions allow telecom operators to simplify, automate and accelerate their business growth. The functionalities of the current solutions offered include Network Monitoring, Call Simulation, API Orchestration, Session Routing Engine with SIP Registration, multilanguage, multi-tenant and multi-layer provisioning gateway and a fraud detection and mitigation engine. In total, Netaxis offers five own-developed software products.
Netaxis' clients are Tier 1 telecom operators such as MTN, KPN, T-Mobile, Orange, Proximus and Vodafone. The company has strong partnerships with Cisco and Oracle, whose products complement clients' services in Europe, The Middle East, Africa, and Asia. Netaxis also serves large corporates such as ABN Amro and Nuon.
By moving its products into the cloud, the company is also making its products accessible to smaller Tier 2 and Tier 3 telcos which is expected to continue to drive strong growth.
Financing of growth strategy
The Pride Mezzanine loan enables Netaxis to continue its ambitious expansion strategy without diluting its current shareholder base. The international presence of Netaxis will be further strengthened and expanded globally. The company's existing strategies and product developments will be reinforced. Shifting the business model towards SaaS-based revenues is key in the strategy of the next years.
"We are delighted to take the next big steps with Pride Capital Partners' investment. Pride Capital is a strong partner with many years of experience in the growth financing of B2B companies with a focus on the SaaS space. Their experience will support us in our shift towards more SaaS-based revenues. With the additional resources, we will be able to expand our market presence quickly and substantially.​"
"We always look for market leading software companies that are aiming for further expansion. Netaxis has a unique position in the market with a strong niche focus. Shifting their strategy towards a more recurring and scalable business model with their superior software products is something we like to support. Our mezzanine product and strategic network are a perfect match for their ambitions.​"
About Pride Capital Partners
Pride Capital Partners is a specialized private debt company supporting profitable and growing businesses in the Software and IT industry. Typical scenarios are growth, acquisitions and   management buy-out (MBO) transactions. The geographical focus is on Benelux and DACH-region companies. Pride Capital Partners has offices in Amsterdam and Cologne.
The funding of Pride Capital Partners is provided by its own shareholders, institutional investors, wealthy individuals, family offices and (ex-)entrepreneurs. The portfolio includes amongst others Arcus IT, Spotzer, BTC, Bright River, Bluefield and German companies eKomi and Link11.
Contact details Pride Capital Partners
Lars van 't Hoenderdaal
T: +31 (0)651797111