News
Discover the latest updates from Netaxis Solutions and the telecoms industry. From recent events to market updates, explore the emerging landscape of telecommunications through our engaging and informative content.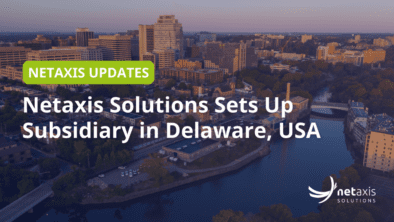 Brussels, Belgium – April 28, 2023 – Netaxis Solutions, a fast-growing Belgian telecoms software company, today announced that it has set up a subsidiary in Delaware, USA. The move is part of the company's global expansion strategy and a particular response to the growth of its business in North America. … Read More
Want to enhance your UC proposition?