Oracle and Netaxis are excited to announce session border controller as a service (SBCaaS) from Netaxis on Oracle Cloud Infrastructure (OCI). With a single click, communications service providers (CSPs) can easily launch the fully automated, highly available service to deliver secure, high-quality voice and video across real time communication networks. Netaxis' SBCaaS solution is powered by Oracle's own SBCs running on OCI's Generation 2 Cloud and is complemented by Netaxis' fully automated and intelligent routing layer.
Session border controller as a service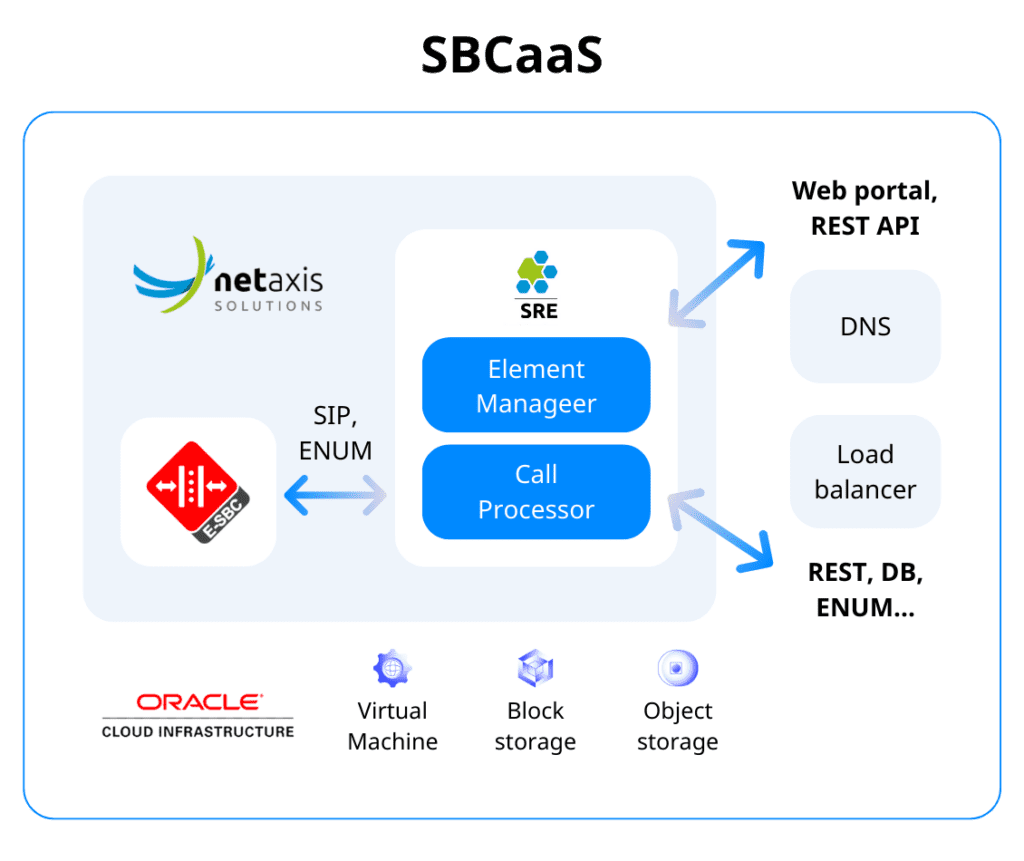 Figure 1. SBCaaS from Netaxis running on OCI
SBCs enable delivery of secure, high-quality voice and video across real-time communication networks. They're a critical component of today's communications networks and typically deployed at the borders between networks.
Netaxis' SBCaaS solution is powered by Oracle SBCs running on OCI's Gen 2 cloud, which uses non-oversubscribed networks and provides the compute power necessary for controlling sessions-based communications without adding latency, jitter, or delay to bidirectional media flows.
Launching SBC as a service enables operators to streamline deployment and management processes, enabling greater focus on core business activities for themselves and their customers. SBCs running in the cloud provide enhanced monitoring, analytics, and reporting tools. SBCs as a service can seamlessly connect across IP networks, ensuring interoperability between service providers and communications protocols.
SBCaaS presents numerous benefits for CSPs, including cost savings, flexibility and scalability, enhanced security, simplified deployment and management, improved interoperability, and quality of service, and standard routing capabilities out of the box.
It reduces upfront capital expenditures (capex) and allows for manageable operating expenses. CSPs can scale services on demand and optimize resource allocation. By using SBCaaS, CSPs can also quickly adapt to rapidly changing market demands and customer needs. SBCs launched in cloud-platforms like OCI can easily scale up and down to accommodate traffic fluctuations. SBC as a service ensures that the CSP's network is protected from malicious attacks and unauthorized access. SBCs serve as a secure gateway for SIP-based multimedia sessions, providing comprehensive threat prevention mechanisms and real-time monitoring capabilities.
Why partner with Oracle and Netaxis?
OCI provides a carrier-grade, highly secure platform for CSPs to run demanding telco workloads. With OCI's 44 public cloud regions around the globe, customers benefit from critical applications, such as SBCs, deployed and running almost anywhere in the world. Further, OCI's distributed cloud portfolio allows customers to run applications at cloud-scale in their own data centers using Oracle's Dedicated Regions and Compute Cloud@Customer.
Oracle Communications provides integrated communications and cloud solutions for CSPs and enterprises to accelerate their digital transformation journey in a communications-driven world from network evolution to digital business to customer experience. Oracle SBCs and enterprise SBCs are built with a security first mindset and are trusted by global CSP's and enterprises to protect their networks while offering advanced services to their customers and users.
With its 15 years of experience in the domain, Netaxis Solutions stands out as the best partner to help telecoms operators embrace the benefits of SBC as a service. Serving over 60 operators globally, Netaxis has demonstrated its expertise in simplifying and automating telecoms infrastructure, making Netaxis a trusted partner for operators looking to transform their networks.
SBCs are a core component of communication networks today and allow CSPs to guarantee secure interoperability across networks and media standards. Netaxis and Oracle are excited to offer SBC as a service (SBCaaS), an innovative and efficient solution for CSPs to meet evolving needs of customers while maximizing return on their investments.